Tu Luong Xam temple worships King Ngo Quyen, the temple is located in the northeast of Nam Hai commune, the main faces the east, Tu Luong Xam temple was built on elevated land with plenty of trees, on the background of headquarters and warehouse of King Ngo Quyen in the war against the Nam Han.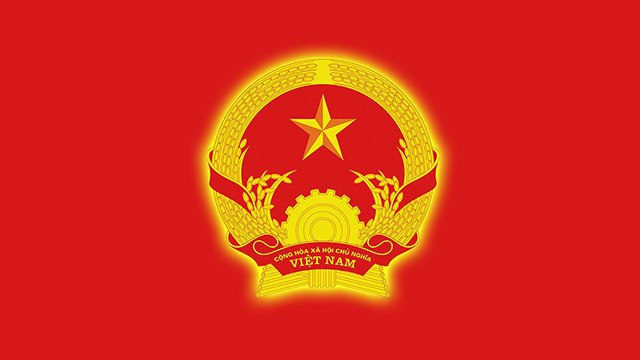 Tu Luong Xam is a cultural historical relic that contains many stories related to the Bach Dang victory in 938, under the wise leadership of King Ngo Quyen. This victory opened the era of independence for our country.
When tourists come to the Tu Luong Xam, everyone feel to see the quiet, peaceful here. In this ancient scene, our soul will feel relaxed, peaceful. The ancient trees are hundreds of years old, their cluster roots seem hold on to time.
Each tree root, water wells or the big picture, double of cranes, the bell ... in the temple can "told" to visitors about the interesting stories of the national hero - King Ngo Quyen at this place.
Annually, the main festival will be organized at Tu Luong Xam from 16th to 18th January, thousands of visitors attend to. From Lunar Tet to festival days, every day, hundreds of visitors come to offer incense and visit this historical relic site.
When Ngo Vuong Quyen was stationed here, he built a bridge from the headquarters to the sea for soldiers to carry out piles, extending from Luong Xam area to Nam Trieu estuary ...There are 4 wells called name "pearl eye well" in the temple, in which, two wells are in front of the temple and two wells behind.
The well's water is always clear, Ngo Vuong Quyen's soldiers dug to use as a drinking water ... Temple keeper said that, Tu Luong Xam is very sacred, everything of temple are lost, stolen or moved to somewhere finally come back.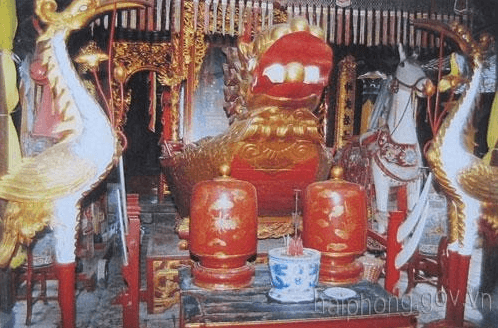 Since 2007, the temple was recognized as a the national architectural and artistic relic by the State. The temple has been repaired. In 2010, Hai An district built the monument of King Ngo Quyen and expanded the landscape inside the temple area.
From Luong Xam spacious and more beautiful, commensurate with the scale of national historical sites. Since 2009, the Tu Luong Xam festival organized by Hai An district and it is also an cultural activity of the local people and attracts tourists everywhere.
Coming to Tu Luong Xam, everyone feels proud. Many city leader comrades and central leaders came to offer incense and plant souvenir tree in the temple. On October 18th, 2010, Prime Minister Nguyen Tan Dung planted a souvenir tree in front of the Ngo Vuong Quyen monument. Today's younger generation always memorize and pride of their homeland.