Phung Phap communal house is located in Dang Giang ward, Ngo Quyen distric. Many people in the city are known for their sophisticated artistic architecture. The communal house is located in the complex of religious and belief works of Phung Phap village with the system of communal houses, pagodas, temples and shrines built on a large scale, complete and most intact in Hai Phong city today ...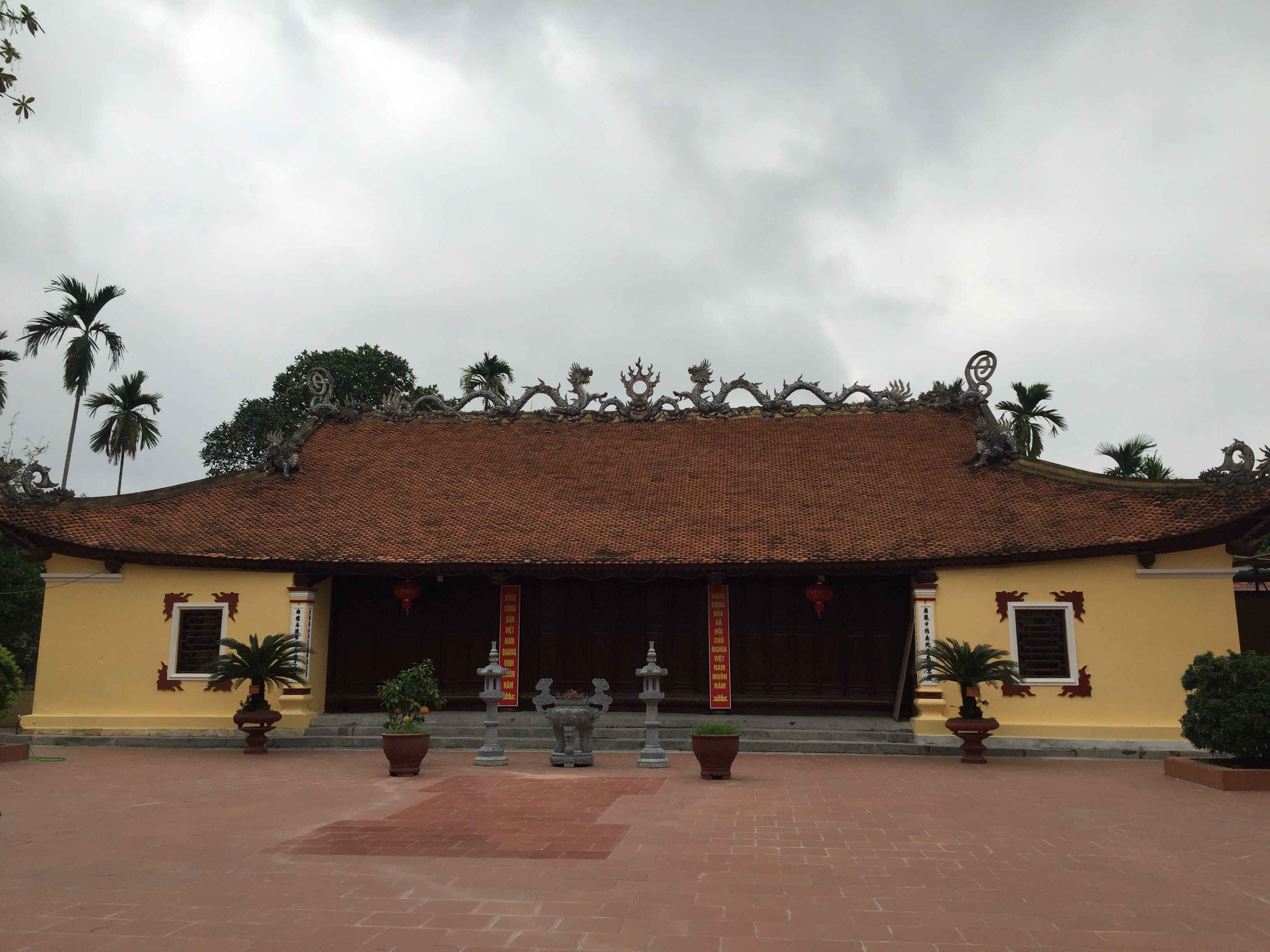 According to experts, the communal house is a quite large cultural work, still relatively intact so far. This temple worships King Ngo Quyen, a national hero and a patriarch of our country in the early 10th century.
The old people in Phung Phap recounted that at first, the village hall was built in Trai hamlet, made by bamboo. After the village hall was moved to Trung hamlet.
In the sixth year of Thieu Tri (the Horse year (1864)), the village hall was made by wood. Tu Duc 34 year (1881) and Bao Dai 16 year (1942) was restored again.
In the early days, Phung Trung commune house was named as Khanh Tho. Especially when Phung Phap village developed more hamlets as North hamlet and South hamlet, each hamlet became a village, each village built a new village hall, but the villagers still called Khanh Tho village hall as general house of the whole commune.
Everyone who firstly visits Phung Phap communal house will be impressed by architecture of the gate. But when they go into hall, they can feel all sophistication and meticulous in the architecture of the  ancient village hall. Besides, the communal house has many valuable antiques such as: steles, statues, ancient ordained, palanquin, 8 pairs of ancient weapons ...
The remaining relics are place where preserve the patriotic tradition, fighting against foreign invaders of the nation and reflect the cultural and religious life of the people here.
With cultural and architectural values, in 1994, Phung Phap communal house was recognized by the Ministry of Culture, Sports and Tourism as a national architectural and artistic relic.
Source: Xuân Hạ/ anhp.vn