Kim Lien, Nam Dan - Uncle Ho's hometown - two lovingly words were in the hearts of Vietnamese generations and international tourists.
Date 10/05/2012, President Ho Chi Minh memorial site in Kim Lien, Nam Dan district, Nghe An - called Kim Lien vestiges area - that is honored to be recognized as a special national historical vestige area. This is really a pleasure and honor of Nghe An people - where always pride to be the hometown of great President Ho Chi Minh.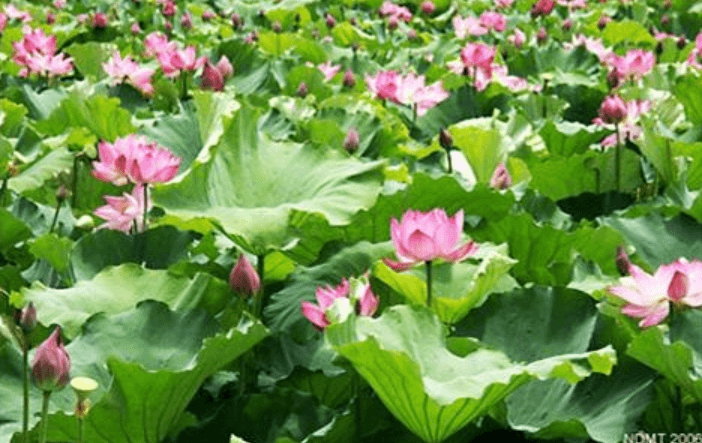 The special national historical vestiges area is located between ​​2 communes as Kim Lien and Nam Giang, Nam Dan district, Nghe An province. with function aims to preserve, restore and promote the cultural heritage values, honor the life and career of President Ho Chi Minh in his hometown, also open to visitors to offer incense and memorize merits of him..
Kim Lien vestige includes the main vestiges: 
Sen village - President Ho Chi Minh's fatherland vestige
Location: Sen Village, Kim Lien Commune, Nam Dan district
- The junior doctor Nguyen Sinh Sac house: This house is built in 1901 with the help and donations of the villagers as a present to Nguyen Sinh Sac when he gained the doctoral title at the court exam, which glorified his village. The thatched cottage where President Ho Chi Minh used to live during his childhood is built from bamboo and wood. It has five compartments, such as the main house, outhouse, gate, yard and garden. The interior furniture is similar to that of other farmers' houses: a wooden bed, a bamboo bed without raised walls at the two ends, a hammock made from hemp, and an altar. The house was very witness of the time when Uncle Ho and his brother absorbed father's nobility and mother's benevolence. And these historical values still be preserved at this place.
- The Great-grandfather Nguyen Sinh Nham house: Where Nguyen Sinh Sac family has lived in many years, including the main house, outhouse, garden.
- Worship house of Nguyen Sinh family: built on the land of his fathers, with mostly wooden structure.
- The bachelor Vuong Quy Thuc house: This is a first teacher house of Uncle Ho the family home of Uncle teacher, including the main house and the outhouse.
-  Co Dien Blacksmith: Where Uncle Ho often comes to play when he were in the Sen village. This is a small house, thatched roofs, 3 sides of wall is made of dry leaf.
- Coc well: This well supply the drinking water and water for whole activities of his family. Well is round, rock embankment, 18 steps up and down made by laterite.
- Stadium of Sen village: where Uncle Ho met and has a cordial conversation with people in the twice visit homeland of him.
- Temple of Sen village: where Uncle Ho worked with Party and Kim Lien Village Committee in 1961. The temple has a hall and a harem.
- Chung mountain: when his childhood, Uncle Ho and his friends often come to here take care buffalo, fly a kite, sightseeing homeland.
- Temple of general Nguyen Dac Dai: A good general of Tran dynasty, who has merit to defeat the enemy Bon Man and Northern enemy .Currently, this temple is located on Mount Chung and it built a very beautiful and sanctuary.
Uncle Ho's father land
Hoang Tru Vestige  - President Ho Chi Minh's mother land
Location: Hoang Tru village, Kim Lien Commune, Nam Dan district
- The mother house of Uncle Ho in Chua village: That is maternal village and birthplace of Nguyen Sinh Cung, who was later named President Ho Chi Minh. The house has three rooms, leaf roof, 3 sides are the leaf walls.
- The Great-grandfather Hoang Xuan Duong house (maternal grandfather of Uncle Ho): This is the birthplace of Uncle Ho, his childhood and stories about his parents. This is the cottage house, front and back are covered by dry leaf.
- Worship house of Hoang Xuan family: It is built by great grandfather Hoang Xuan Duong (the father of Mrs. Hoang Thi Loan) in 1882, with mostly wooden structures and tiled roof.
Mother's hometown of Uncle Ho
Tomb of Mrs Hoang Thi Loan vestige
-Tomb of Mrs Hoang Thi Loan: located on Dong Tranh mountain, belongs to the Dai Hue mountain range. From the mount foot, visitors have to climb nearly 300 stone steps leading to the tomb. The Tomb is original paved with granite and monolithic marble. All the stones paired together to create a stylized lotus flower. Above it is a concrete roof concrete roof is stylized as the loom with which Mrs. Hoang Thi Loan used to weave cloth to earn a living and feed her children. There is a black stone stele in front yard, it record biography and her merits.
-Tomb of Mrs. Ha Thi Hy (grandmother Uncle Ho): The tomb is paved with dark brown granite, a black stone yard. There are 4 columns at the front and 4 lotus flowers by porcelain at the behind, its color is crimson. There are a white incensory by stone at the foot of the tomb and a black stone stele.
- Tomb of Nguyen Sinh Xin (youngest brother of Uncle, who lost in childhood): on the left of the way that go to the Tomb of Mrs. Hoàng Thị Loan and distance is about 100m.
Hoang Thi Loan Tomb
Exhibition area and memorial house of President Ho Chi Minh
Located in the his father hometown, the exhibition area was built in 1970, this was the first museum in the country that exhibited biography of Uncle profile. After the Ho Chi Minh museum system was inaugurated, the method of exhibition and display were changed into added displaying with a number of creative and unique artistic solutions with a view to honor the document, exhibits, creating new expression and attraction on visitors. The exhibits and displays formerly showing biography of Uncle Ho was converted into a complete new topics: emotion of compatriots, comrades and foreign toward Uncle Ho. 
The recently add memorial house helps perfect a new approach of a museum exhibition Vestige- Museum - Memorial, it also remarkable contributed sacred emotion of people toward Uncle Ho as well as attracting visitors.
Every year, on the holidays, especially Uncle's birthday (on 19/5), people back on the hometown of Uncle Ho - Kim Lien vestiges area (Nam Dan district, Nghe An) to commemorate his great merits, and attend the "Sen village- Uncle's hometown" festival. 
In addition, Kim Lien vestige area is also the venue for many major political meetings, ceremonies of the authorities and unions. 
At the same time, the Kim Lien vestiges area is also the famous travel address of Nghe An that are attracting visitors...