The Hai Phong Culture and Sports Department has sent a document to Hai Phong City People's Committee asking for permission to conduct urgent excavations at the site where 13 stakes were unearthed. The stakes were assumed to be involved in historic naval battles between the Đại Việt army and Yuan-Mongol invaders in the 13th century.
Farmer Dao Van Den in Thuy Nguyen District, Hai Phong City recently discovered 13 wooden stakes while digging to build a pond near his home, according to the department.
On February 12, experts from the Viet Nam Archaeology Institute came to the site to examine the stakes.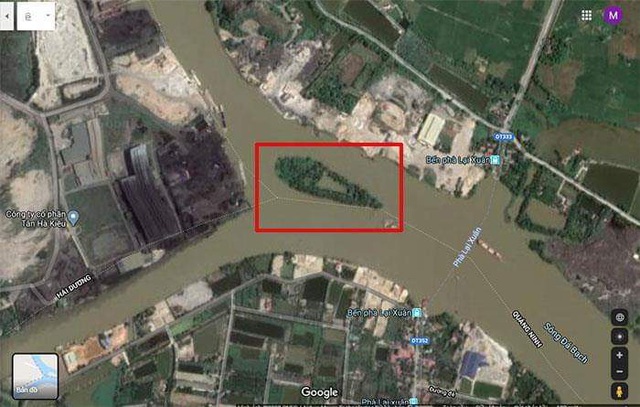 Den's pond is located at the confluence of the Kinh Thay, Đa Vach and Đa Bac rivers. The stakes were mostly destroyed. Some of them were buried deep in a stone dyke.
Experts said the discovery of the stakes at Den's house were important in a naval battle between armies of Dai Viet and Yuan-Mongol invaders on Bah Dang River in 1288.
On October 1, 2019, Nguyen Van Trieu, another farmer in Lien Khe Commune, Thuy Nguyen District found two wooden stakes at a depth of 0.5-0.7 metres.
Some locals had also discovered big wooden stakes deep in the soil.
On November 27, experts from the institute and Hai Phong Museum conducted an excavation at Cao Quy Field.
On a total area of 950m2, 27 stakes were found, which were mostly broken on the top. All the stakes were made of hard, dark red wood.
Experts said the stakes were part of a trap made by Dai Viet army in 1288 to prevent the enemy entering the Gia River. The Dai Viet army wanted to guide the enemy's boats to Bach Dang River from Da Bac River and trap them in another big field of stakes. The invaders' boats would then be damaged as the tide receded.
In their efforts to invade Southeast Asia, the Yuan-Mongol army fought Dai Viet three times (1257-58; 1284-85 and 1287-88), and lost every time.
After their defeat in 1288, the empire gradually weakened and collapsed. The victory helped prevent the empire from invading Japan and Southeast Asia, according to Researcher Vũ Minh Giang.
Nguồn: VNS (Vietnamnews)