The third time, Bach Dang Giang went into the history of fighting against foreign aggression of the nation was in 1288, with the victory of Hung Dao Dai Vuong Tran Quoc Tuan before the Nguyen Mong army.
Tran Quoc Tuan was born in 1228, from a lineage of Tran Dynasty. Throughout his life, he wholeheartedly served the four generations of the prosperous King Tran. He was a general as a stone pillars against the sky, converging both talent and virtue, and in all three battles against Nguyen Mong army, Tran Quoc Tuan made great achievements and was praised by history books. During the battle of Bach Dang in 1288, he personally went to Trang Kenh area and neighboring villages to setup the battle to fight the retreat of Nguyen Mong invaders, making the great victory of the third Bach Dang in 1288.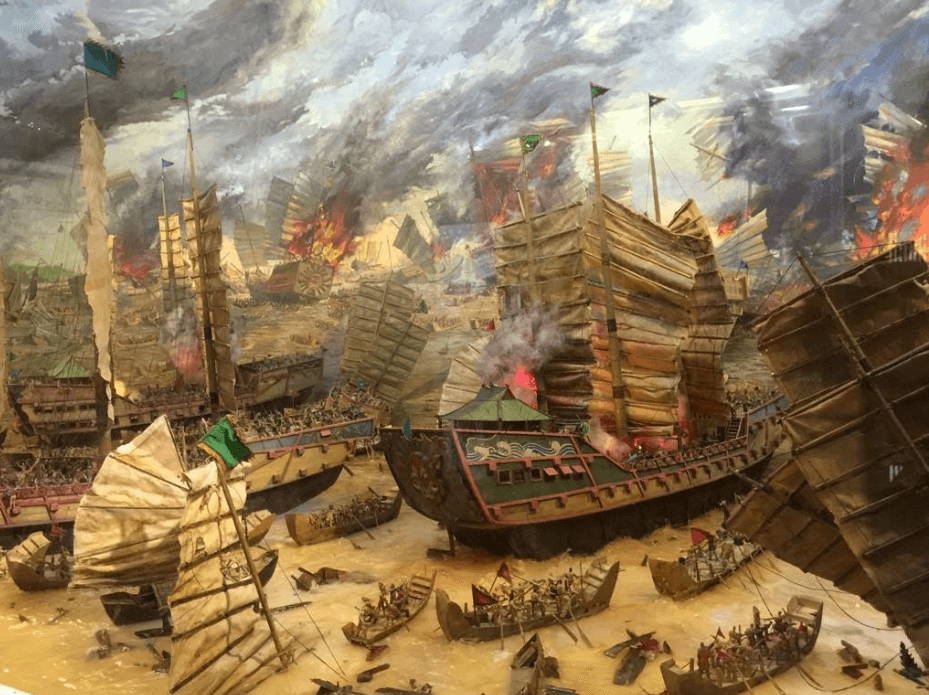 In March 1288, knowing the intention of withdrawing troops by waterway through the enemy's Bach Dang river, Tran Quoc Tuan commanded Dai Viet army and people to prepare a large ambush
battle field on the river. Types of ironwood, teak ... have been cut down in the forest, pulled to the river banks and sharply cut and then closed into the estuary that leading to the sea to make the big pile yards.
Land and naval troops secretly ambushed the Trang Kenh stone mountain range along the banks of the Bach Dang River. On the morning of April 9, 1288, when O Ma Nhi's boat entered the Bach Dang river at high tide, the Tran troops poured out to fight, and pretended to flee.
In the right way, the enemy boat moved deep into the Bach Dang River and entered the pile yard. Our troops waited for the ebb tide to turn around and hit the enemy formation. The Dai Viet navy quickly moved from the directions to the Bach Dang River, with hundreds of warships and soldiers forming a strip of boats blocking the enemy boats across the river.
The Nguyen Mong army was trapped, suffered heavy losses, many warships were burnt down and stabbed with stakes. Some Yuan troops fled their boats to the banks of the river to find a way to escape, but they all fell into the ambush of the Tran army, blocked fiercely. In just one day, more than 600 warships and about 6,000 enemy troops were completely annihilated. Tran army and people great won.
The victory of Bach Dang in 1288 was the culmination of the strength and military art of the Dai Viet's army and people in the 13th century, showing the talented strategy of Hung Dao Dai Vuong Tran Quoc Tuan - the outstanding hero, the outstanding strategists of our nation. He was not only worshiped by the Vietnamese people as a saint but also recognized by the world as one of the ten best generals of all time.